PL – 20H Phospholipid Emulsifiers
EcovaPure™ PL-20H is an egg yolk phospholipid (PL) powder and contains a minimum of 20% hydrolyzed phospholipids. The hydrolyzation is performed to make it an even better emulsifier than PL-20. It is primarily used as emulsifiers and food binders in baked goods, ice cream, and chocolate.
It's dry powder form makes it easy to use and store and dissolves immediately in water or oil, eliminating the need to heat emulsifications to activate the emulsifier properties.
Our phospholipid emulsifiers show better emulsification properties than enzymatically modified egg yolk powder, soy lecithin, and other companies' egg lecithin products. A little goes a long way and with very little color and taste they don't affect the flavor and color of your final products.
The PC in phospholipids also provides well-documented health benefits such as: reduction in inflammation, cancer-prevention, cholesterol reduction, improved learning and memory, and treatment of liver diseases.
Our egg-derived phospholipids also are processed in a way where they don't contain lysophosphatidic acid, which is a known carcinogen and is present in enzyme modified egg yolk powder.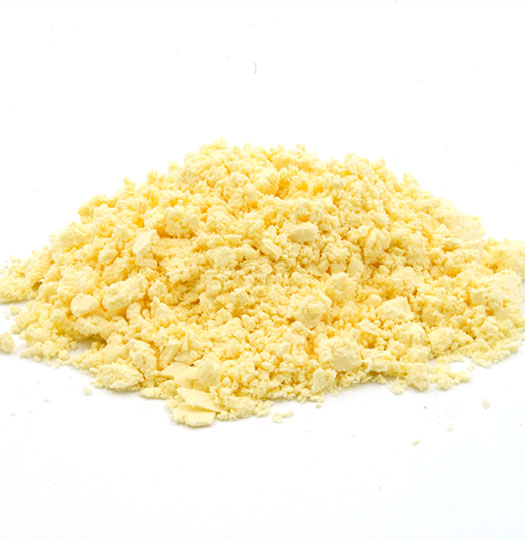 Functional Food Applications:
Egg-derived PL is an excellent emulsifier for food applications in both water and oil-based emulsions.
Egg phospholipids can be added to health and sports products to give additional health benefits.
Cosmetic Uses:
Can be used in creams and lotions for their emulsification, solubilizer, and wetting agent properties.
They can also be used for their linoleic acid which helps keep skin healthy and moisturized, slow the ageing process, and improve the skin barrier.
Agricultural Uses:
Egg PL is a natural insecticide when mixed with vegetable oil
It can also be used as a natural plant growth enhancer.
Main Ingredients:
Phospholipid Profile:
Phosphatidylcholine:                    16.8%
Phosphatidylethanolamine:        2.45%
Others:                                            0.75%
About Phospholipid Emulsifiers:
Phospholipids are a major component of all cell membranes. Their unique structure makes them useful in water and fat/oil solutions and they are frequently used as emulsifiers (prevent oil and water separation). Phospholipid products are usually called lecithin and have a variety of commercial uses including pharmaceutical, cosmetic, dietic, and emulsification.
Why Choose Ecovatec's PL-20H as an Emulsifier?
Performance: Compared to other emulsifiers on the market PL-20 and PL-20H provides an all-around superior performance. The improved stability of the emulsion results in less breaking of products with heating or in very high ratio oil and water emulsions leading to a higher quality finished product.
Flavor/quality: Compared to many other commercial emulsifiers this product has a very mild taste and light color so as not to impart any negative attributes to the product it is being added to. In addition, the high effectiveness allows for a low quantity to be added further reducing any potential negative flavor impact in low flavored products.
Labelling: Being a natural egg yolk extraction this allows for its use in clean labelling applications. While PL-20 is fully natural product, PL-20H would need to be declared as a modified egg yolk product. Depending upon the application, if egg yolk is already incorporated within an existing label then need for substantive changes to the label is unlikely. Unlike the high percentage of soy products, this product is GMO free.
Health: EcovaPure™ PL-20 and PL-20H is naturally high in the phospholipid phosphatidylcholine which is recognized as a healthy component of any diet and is usually underrepresented in our diets versus the suggested daily levels. Additionally, our products do not contain the high levels of Lysophosphatidic Acid (LPA) that phospholipase modified egg yolk contains. LPA is a potent bioactive chemical used in the nervous system and has also been linked to inflammation and growth of various cancers.
Value: Being a high efficiency emulsifier, typically much lower amounts of emulsifier can be used with the same effect as the standard lowest cost emulsifiers. Also, easy storage, handling and measuring means less waste and less time when using this product versus some other commonly used emulsifiers.